E-commerce Project Manager
Da

Pirelli

Rome

(

Italia

)

Management / Gestione Progetti
---
{[ sinceDateShort() ]}
5 views
Job description
The e-Commerce Project Manager is the main point of contact and accountable party for onsite

e-commerce and the day-to-day manager of e-commerce for assigned specific business

unit(s). This role is a key liaison between the product, marketing, technical, vendor and

executive teams. This position executes strategic projects that support Pirelli's

goals and initiatives, and delivers the projects on time, on budget, and meeting key KPIs.

Responsibilities include planning activities, resource/vendor alignment, and coordinating

execution. This position requires strong project management capabilities, effective

communication and collaboration skills, and the ability to provide insight around potential risks

and opportunities, resolve conflict, initiate resolution, and deliver results.

Responsibilities:

● Manage e-commerce functions including, but not limited to, updating site content, managing pages and

products, maintaining inventory levels, and overseeing user flow/customer experience

● Oversee the digital customer experience including, but not limited to, supporting order lookup and customer service inquiries, coordinating transactional and relationship emails, providing FAQs, overseeing digital properties and managing all post transactional

activities

● Work with the e-commerce's Manager to identify the success criteria of projects, benchmark KPIs, and measure success against identified KPIs

● Lead development of project plans, process flow diagrams, use cases, current/future state diagrams, and functional and technical requirements

● Independently ensure the successful implementation of projects including and managing timelines, scopes, budgets, communications, quality, issues, risks, critical paths, and resource constraints

● Keep project plans up to date at all times

● Monitor and measure project processes and activities to identify and communicate potential issues, risks or problems in a timely fashion and provide corrective action options and drive to resolution

● Prepare launch go/no go checklists and create contingency plans

● When needed, negotiate project priorities and workload with internal stakeholders and team members

● Work with the e-commerce manager to ensure marketing and website efforts are aligned and to optimize lead generation

● Perform post project review and lessons learned

● Keep up to date on current e-commerce trends and opportunities.

● Other duties as assigned

Requirements:

● 3+ years experience as a PM on large projects dealing with cross-functional teams, complex processes, and multiple technical platforms (Commerce Cloud, Hybris, Magento etc)

● Must be a team player

● Strong understanding of current e-commerce trends and best practices

● Experience developing project plans, process diagrams, use cases, functional and technical requirements

● Strong background in Digital, e-commerce and Marketing

● Good interpersonal skills

● Excellent verbal and written communication skills and ability to interact with technical and non-technical audiences including vendors, executives, managers, and subject matter experts

● Strong problem solving skills – detail-oriented, creative, practical

Education:

● Bachelor's degree in Mass Communications, Marketing, or other advanced degree preferred

Experience:
---
Here are some other vacancies your might like
L'Oréal

CDI
Brussels (België - Belgique - Belgien)

General Electric

Stage / Tirocini
Rome (Italia)

Johnson And Johnson

Tempo determinato
Santa Palomba (Italia)

General Electric

Stage / Tirocini
Rome (Italia)

General Electric

Stage / Tirocini
Rome (Italia)
Get a mail digest of vacancies that match your profile!
Thousand of vacancies are available for you on Wizbii :)
About

Pirelli
Industra dell'automobile
30000 Impiegati
Fondée en 1872, le groupe Pirelli est l'un des principaux fabricants de pneumatiques au monde. Spécialisée sur le segment haut de gamme, la firme italienne se distingue par la production de pneumatiques Premium bénéficiant d'une technologie de pointe.
Partenaire des plus grands constructeurs automobiles Prestige et Premium, Pirelli propose plus de 1.650 pneumatiques homologués. Conçus sur-mesure pour chaque véhicule, ils garantissent un niveau de performance et de sécurité maximal.
Possédant 19 usines réparties dans 13 pays, le Groupe Pirelli produit des pneumatiques pour les véhicules automobiles, motos et vélos et les commercialise dans plus de 160 pays, à la fois sur les marchés matures et émergents.
Dans le cadre de sa quête d'excellence, Pirelli adopte un positionnement haut de gamme et développe des produits de haute performance. C'est aussi une image de marque exclusive dont le meilleur exemple reste le célèbre Calendrier.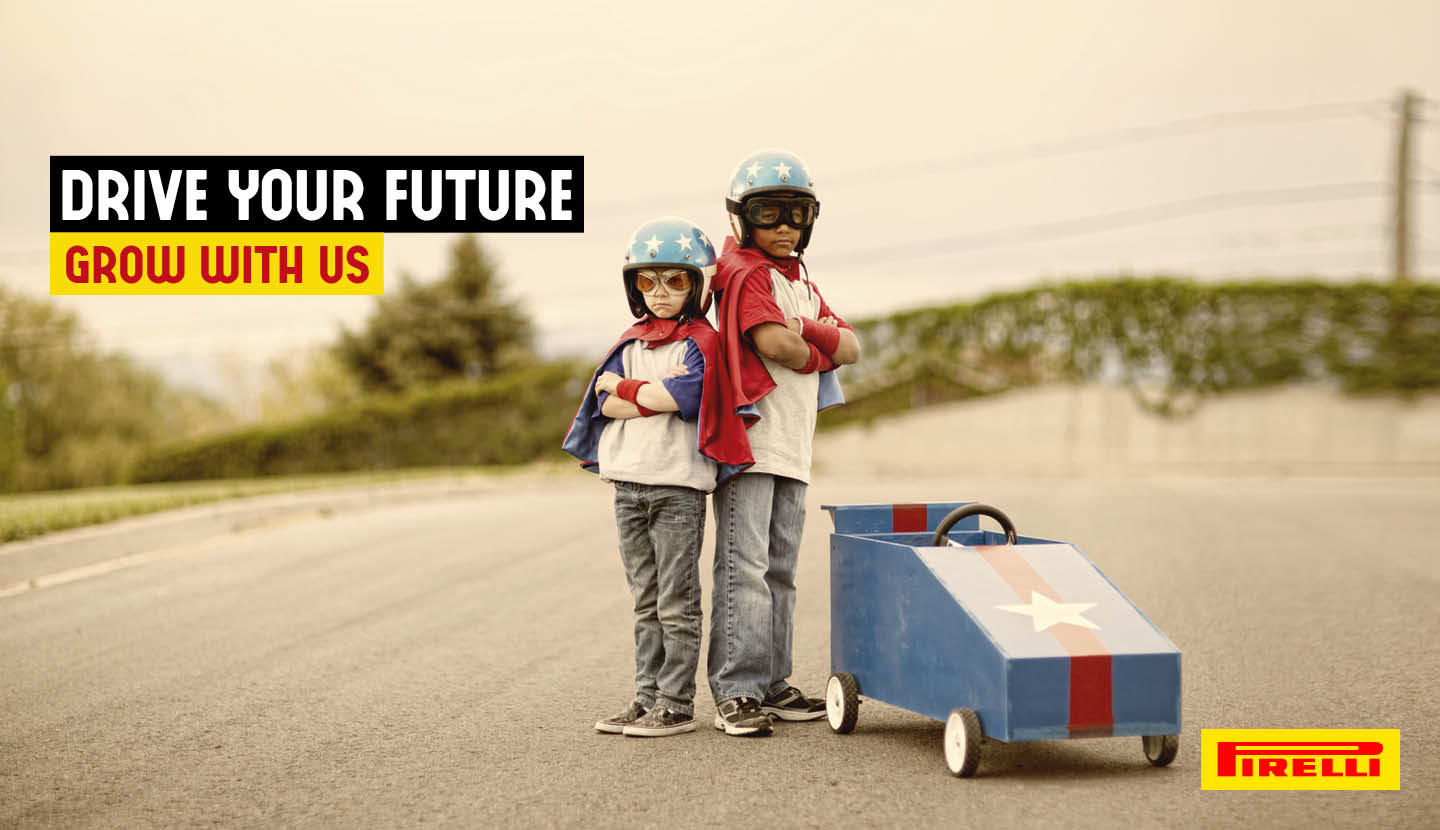 2 vacancies open at Pirelli
Pirelli

Stage
Villepinte (Seine-Saint-Denis)
Easy apply

Pirelli

Stage
Villepinte (Seine-Saint-Denis)
Easy apply
Find your next job on Wizbii,
the leading professional platform for youth's employment
Offerte di lavoro e stage